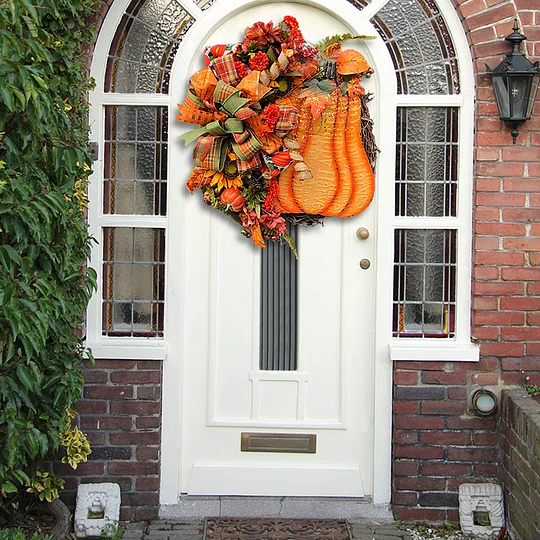 😍The perfect combination of farmhouse, country and pumpkin wreath will decorate your door throughout the fall! !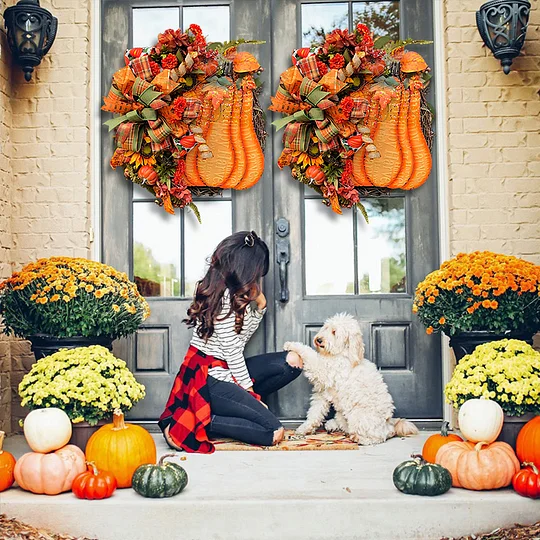 🎁Perfect gift: This beautiful huge pumpkin is a great choice for friends or family, let your friends or family feel the joy of autumn harvest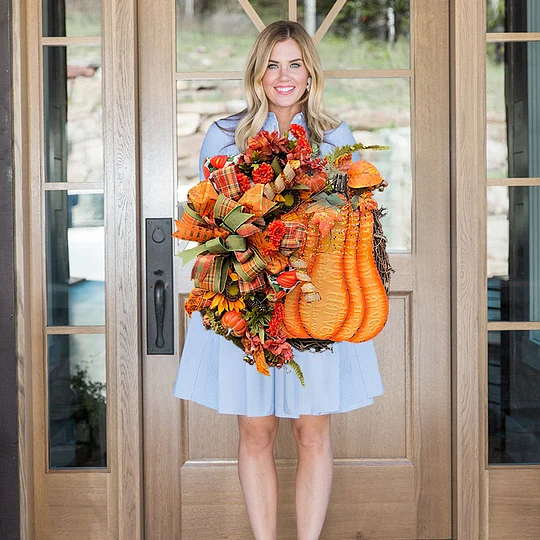 🌷Feature: Brand new design! The charm of big pumpkins, round vines, bows and green plants! Very suitable for all your home decoration needs.
I like the wonderful beauty of this design! In this special place, I used an oversized pumpkin and filled a piece of luscious green plants and flowing vines. It will be a winner because of its rustic, woody, and slender appeal. A relatively large orange bow is really attractive.
🌷Size: The measured value is approximate, from tip to bottom> tip to tip of leaf, stem, vine, grass or bow, as shown in the picture.
17 inches * 6 inches deep (this is the size including the flower, and the rattan treaty is 20 inches)
Match the popular big pumpkin logo to make the wreath more complete and make autumn more charming
💐 looks very beautiful on double doors and/or French doors. 💐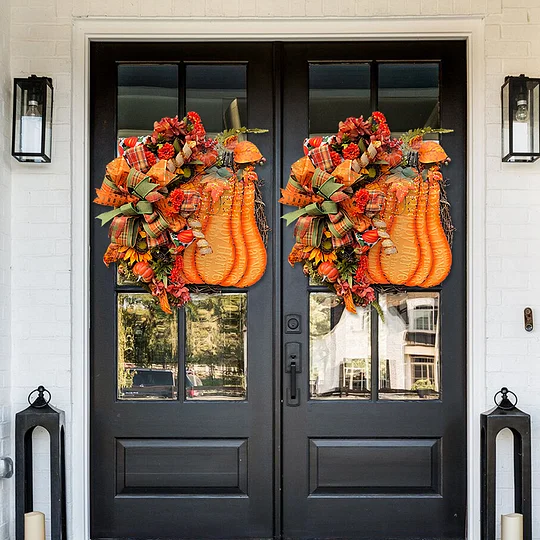 🔸Features🔸:
Handmade Hydrangea Big Pumpkin Logo Wreath
Autumn leaves, berries, sunflowers, pumpkins, ribbons, colored artificial green plants
Indoor and outdoor use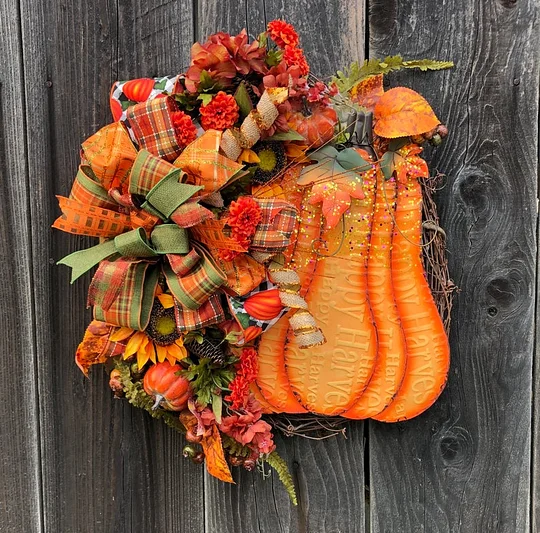 🌟This beautiful autumn wreath is sure to put a smile on the faces of your visitors, and it can be sent to you now! 🌟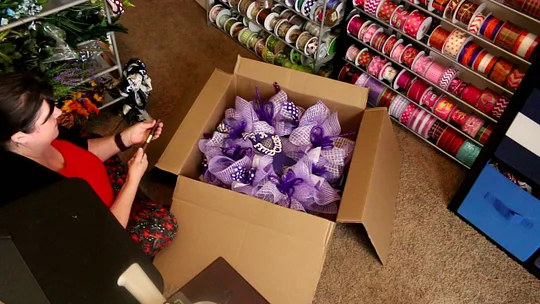 ⭐How to use⭐
During the holidays, it can be hung on the wall, door, or even on the mantelpiece. Or outside the house, garden, or deck. This is a highly collectible nostalgic gift, the perfect gift for family and friends. The wreath is made of quality materials and will last a long time without maintenance! Thanks!
If you choose to hang your wreath outdoors, please take care to protect it from the sun, wind and rain.
If your wreath is mounted on an indoor door, we recommend securing it in two positions to prevent it from hitting the door when it is opened or closed.
【Warm Tips】: If you encounter any problems in the process of using our products, please contact us in time, our after-sales team will promptly solve the problems you encounter.